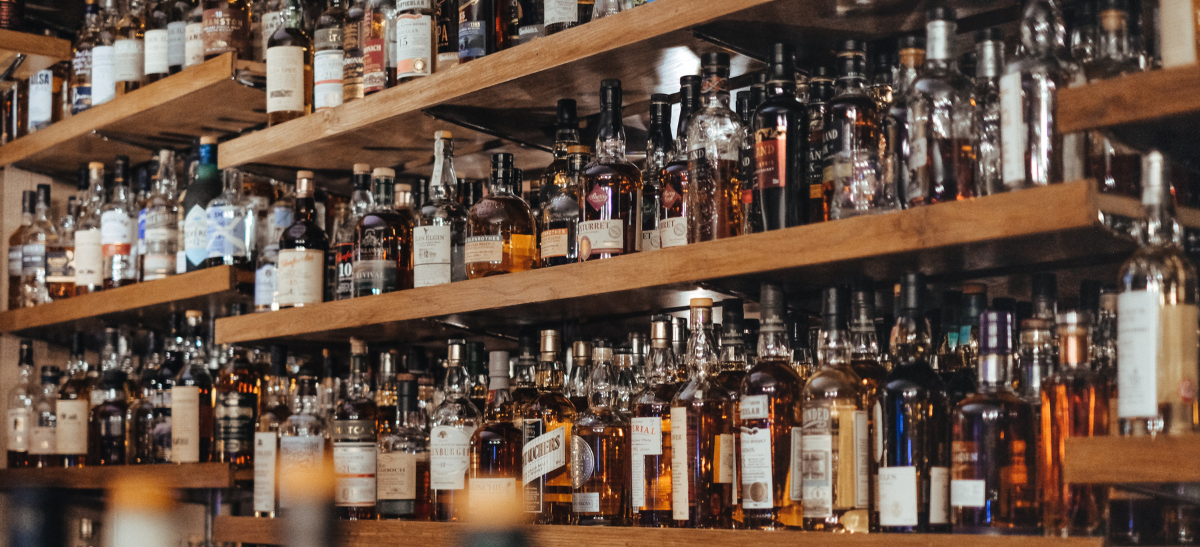 15/04/2021 If you think the effort and passion you have poured into creating that perfect spirit that can stand its ground then it's time to put it to the test.
When the stalwarts of the USA's bar industry come together to appraise spirits from all over the world, you know the results will be vouched for. They judge each spirit for its quality, price and packaging. They judge on the basis of whether the spirit is a product they would consider buying for their own bar or establishment. They evaluate it on the criteria that it is a spirit that consumers would like to drink at a bar or restaurant, and would like to drink again, whether on its own or mixed in a cocktail.
As a producer, it is tough enough to open doors with new distributors, let alone have your product in front of head buyers of leading restaurant and bar chains or establishments. For a spirit that is competing with thousands of others in the market, it is not easy to knock on the doors of such buyers and have them taste and your spirit. It may take years of trying to get an appointment with buyers at these top establishments.
By entering your spirits at the Bartender Spirits Awards, you are giving your spirits a chance to grab the attention of buyers and consumers. Your spirits will be tasted by a panel of celebrated bartending professionals and spirits buyers from across the country. If your spirits win an award or score well at the competition, they will catch the eye of these and other buyers around the country for on-premise establishments. The competition winners are products that buyers of bars and restaurants will look to buy from. They have the much-coveted stamp of approval from leading buyers and bartenders of on-premise establishments.
Because the spirits are judged on factors that look to their drinkability, they also become drinks that consumers would like to order and drink at bars again and again.
Is your spirit up to the challenge? Do you think your spirit could become the USA's most asked-for drink at bars and restaurants?
If you think the effort and passion you have poured into creating that perfect gin, bourbon, rum, brandy, or whiskey can stand its ground then it's time to put it to the test. These professionals sip spirits for a living and have been doing so for years, some even decades and they know how to pick the best of the best.
Who is in the judging panel?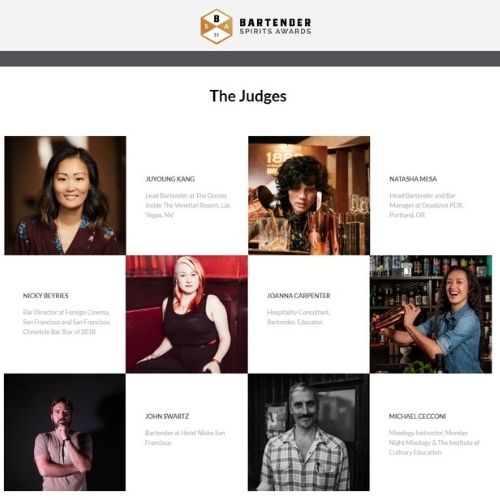 The Bartender Spirits Awards will bring together an esteemed judging panel consisting of some of the best names in the industry. Some of the judges making up this forum are:
DAVID MCPHILLIPS, Director Beverage Strategy & Innovation for Buffalo Wild Wings, Atlanta, GA
NORA FURST, Partner at West Beverage Consulting and Beverage Director of Uma Casa, San Francisco, CA
JUYOUNG KANG, Lead Bartender at The Dorsey inside The Venetian Resort, Las Vegas, NV
AOM APHIRADI LEE, Beverage and Food Manager at W Hotels
ZACHARY FADEN, Lead Bartender & Manager at Brasserie Liberté, Washington DC, United States
What is the judging process?
The Bartender Spirits Awards wants to go further than most other international competitions. Where most competitions judge a spirit on its quality alone, BSA understands that quality is of importance but it is not the only factor that makes a consumer pick a spirit to drink and therefore lend a bartender to stock it at their bar.
Giving maximum weightage to the quality of the spirit, the competition also analyzes the value it offers vis-a-vis its quality and the packaging of the spirit.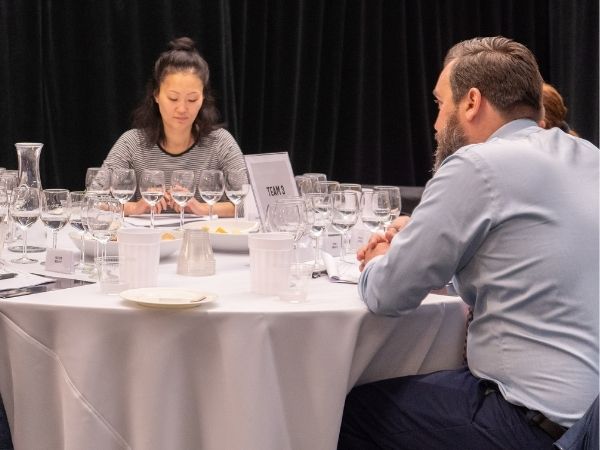 Judging at the 2019 Bartender Spirits Awards
The quality is broken down into aspects like mixability, balance, versatility, and taste. Here the judges assess how well the spirit mixes into cocktails, how the ingredients balance off in the mouth, how many different cocktails it can be used in easily and its taste. These factors make a spirit more attractive for a bartender to stock on their backbar. It holds more promise for them for depletion because it's a spirit they hope their patrons will ask for and love to drink.
The value is another concept that assures the commercial success of any spirit. Is it worth the money that a consumer pays for it? This will make it more likely to be picked up by consumers again and again from a retail shelf or at a bar. This translates to higher sales and commercial viability for the spirit at an on-premise establishment as well as at a retail store.
The packaging is the last but definitely not the least of the factors a spirit is judged upon. We judge a bottle by how it looks first and then we get it to its taste and value. Judges are also evaluating how good the bottle looks on their backbar or how it will stand its own on a retail shelf.
The combination of these gives the spirit a final score out of 100. Spirits with a score of 96 points and above are awarded the Double Gold medal. Those whose scores land between 90-95 are crowned with a Gold medal, while spirits ranking between 80-89 points bank a Silver. Those that score between 70-79 points earn a Bronze medal.
Spirits that are found to impress the judges on all fronts in their category win special awards for rum, vodka, whiskey or gin of the year. One true winner will be declared the Spirit of the year.
What's in it for you?
As a producer, you would want to know why you should enter this competition. With so many international spirit competitions out there, you need to make your marketing dollar go further. And this is something the Bartender Spirits Awards does in spades. Winners and even entrants get a host of benefits, throughout the year.
• Winners are promoted on social media and online media consumer platforms via brand stories
• The list of Top 100 Spirits Guide is created and circulated amongst bar professionals throughout the world
• Award logos and other promotional materials (available for download)
• Results to go to 50,000+ trade professionals in the USA in the beverage trade network community
• Press Awareness Among Media Partners Of The Bartender Spirits Awards And Will Be Posted On Beverage Trade Network News, Bartenders Business, And Bevroute News
• Entrants to be integrated on the Get Drinks Delivered platform
• Results are circulated to 2000+ spirits importers and distributors in USA
• Shelf talkers and tasting notes from judges for all entrants
• Grab the attention of consumers at bars and restaurants
• Get in front of on-premise buyers and have your spirit added to their lists and backbars
• Medal Stickers For Bottles
With so much to win, what do you have to lose?
Here are the key dates of the competition:
2021 Registration Are Now Closed.